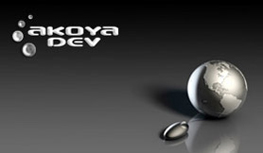 Welcome to Akoya-Dev
So affordable for an unbelievable service : almost too good to be true !
Our motto :
---
"Take costs down on everything except the people and skills working on your project."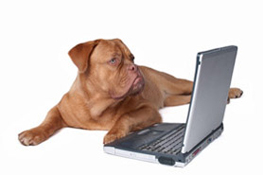 PRODUCT AND CLIENT FIRST!
---
Why are we so cheap? Don't worry, we did not train dogs to design web sites or code applications! Our structure and operating model rely on minimum costs policy, most of the expenses being allocated to payroll. We invest in the quality of the services, the rest is useless.
For exemple, why would we spend fortunes on company cars? Our business is information technology, not parading on our customers' parking with expensive cars. It does not mean we will visit you by scooter or by bus, but not with conspicuous cars. We believe our customers prefer getting quality service at low cost rather than paying more to let us ride luxurious cars!
Teleworking is the standard practice, we don't have an expensive rent to pay. Akoya-Dev can also benefit from Cyprus tax legislation system to offer such attractive rates.
Contact us to find out how we can help you drive your IT cost down! Our quotes are free, so do not hesitate!